The Oval Village District Energy Utility (OVDEU) provides new mixed-use communities adjacent to the Richmond Olympic Oval with space heating and domestic hot water heating. The OVDEU currently services 3.4 million square feet of space across 13 buildings, with a capacity of 15MW.
The OVDEU is serviced by two interim energy plants that use natural gas boilers to generate energy: one 8MW and one 3MW plant. Once enough buildings are connected to the system, a permanent energy plant will be constructed that will extract heat from the Gilbert Rd sewer main. It is expected that the energy recovered from the sewer will provide the majority of the energy needs for the Oval Village service area throughout the year, reducing greenhouse gas emissions by up to 80%.
The OVDEU is continuing to expand, with one new building connected so far, and another planned for mid 2023. At full build-out, anticipated in 2029, it is estimated that 6.4 million square feet of floor space will be connected to the OVDEU.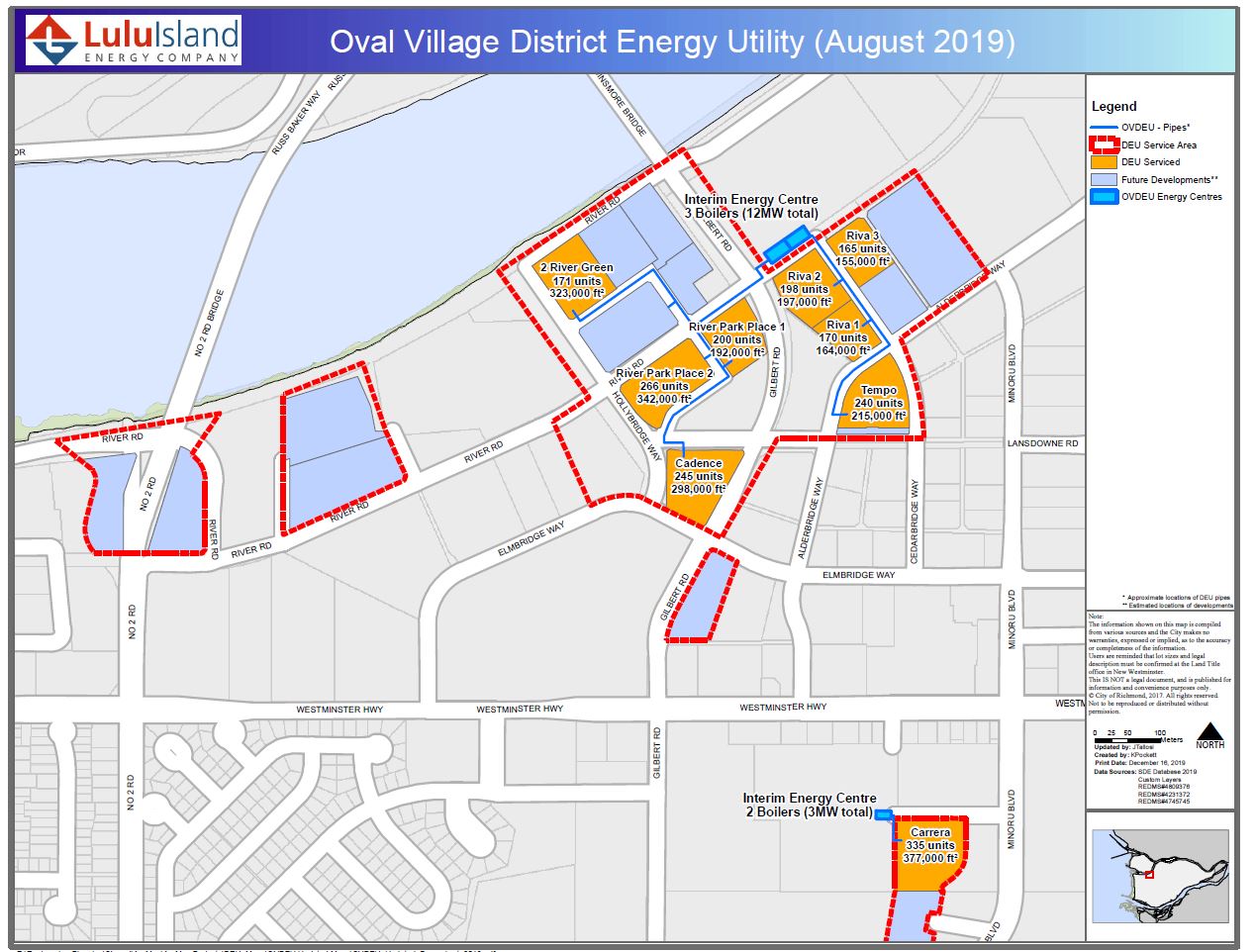 The information shown on this map is true and complete as per the date printed on the map.

Learn More
Phase 1 (2014): OVDEU completes construction of two interim energy centres and begins servicing buildings in the Oval Village area.
Phase 2 (2019): To keep up with energy demands in the Oval Village Area, the gas-fired energy centre on River Parkway will be expanded from 8MW to 12 MW capacity, bringing the system total to 15MW.
The Future: We anticipate that at full build-out, the OVDEU will have a 21MW peaking load and service 5.5 million square feet of primarily residential space.
LIEC rates include all commodity costs, day-to-day maintenance and operating costs, and all DEU equipment replacement costs: you won't need to ever worry about any on-going maintenance or end-of-life replacement costs for in-building energy generation equipment, such as boilers.
For detailed information on rates see here.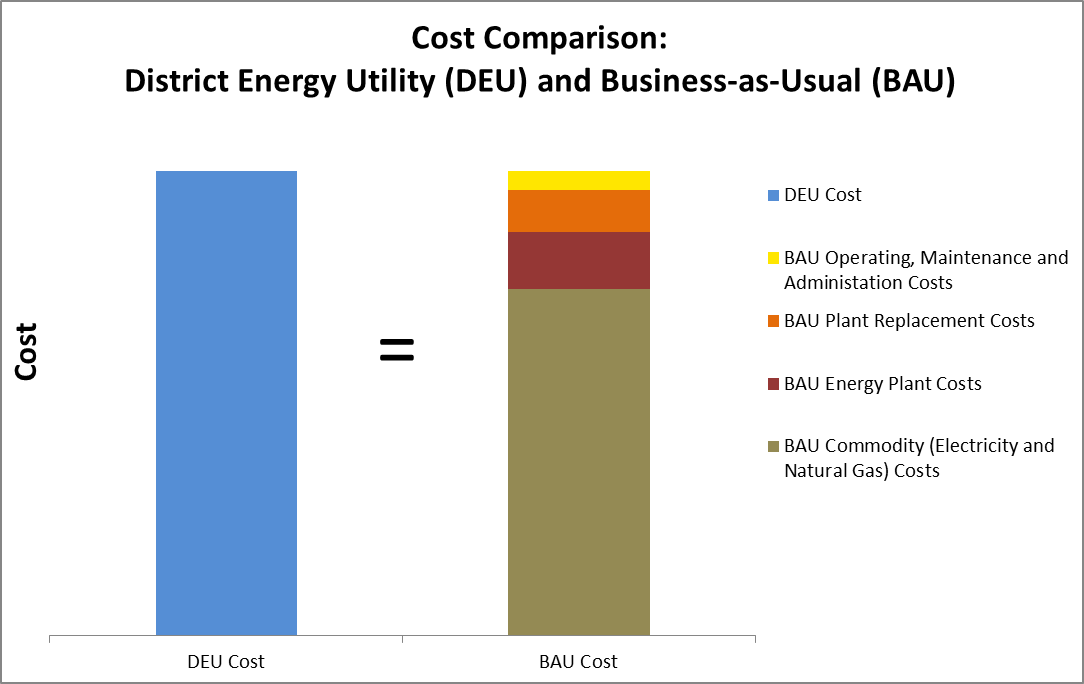 Below are links to PDF documents that should guide developers in setting up their building to be connected to the OVDEU.
If you're looking for documents on other districts, please visit our Developer Information page.