Lulu Island Energy Company currently provides service to three district energy utility (DEU) areas:
Alexandra DEU, outlined in grey
Oval Village DEU, outlined in blue
City Centre DEU, outlined in green
In addition, certain buildings are "district energy" ready – designed to be connected to the future district energy utility.
If you're looking for more specific information on the service areas, such as detailed maps, the phases of the utilities, or rates, please click on any of the service areas below.
Developers who are looking for information on how to connect their development to a DEU, information on bylaws, or any other information on the districts are encouraged to navigate to the Developer Information page.
Did you know?—As of March 2019, there are over 215 district energy systems operating in Canada, 47 of which are in British Columbia1.
1
–
Canadian Energy & Emissions Data Centre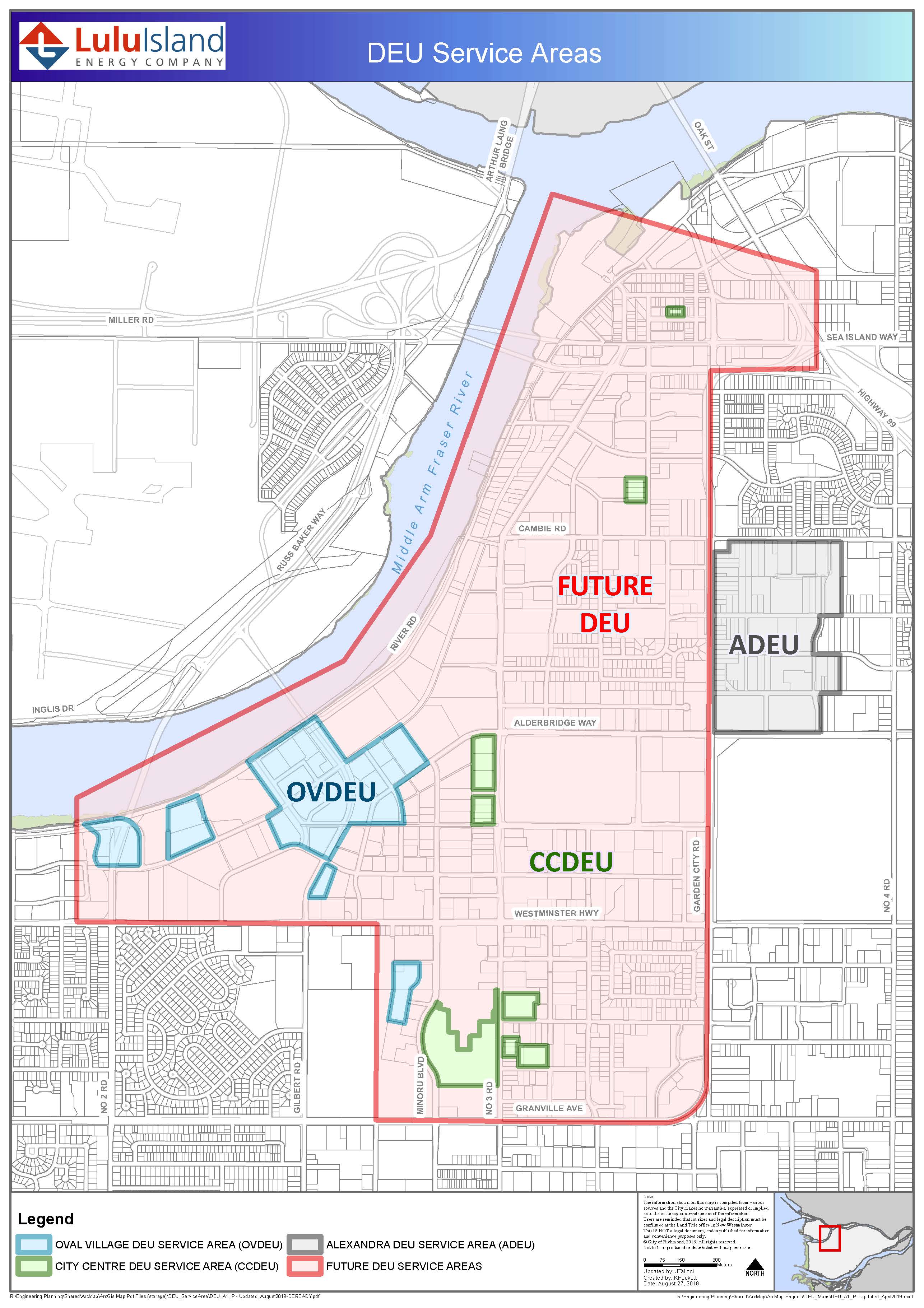 The information shown on this map is true and complete as per the date printed on the map.